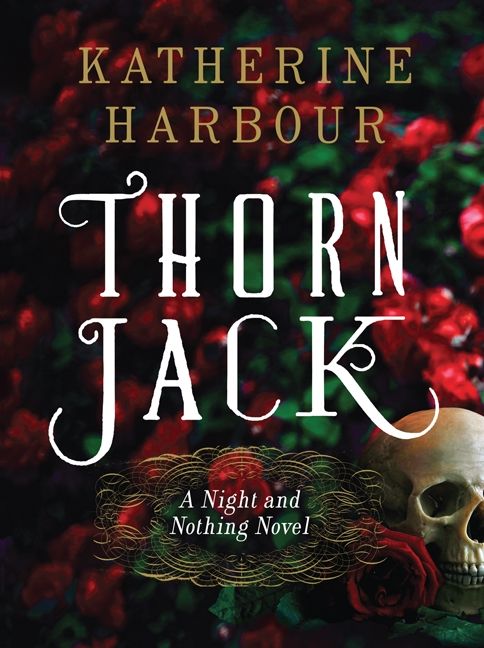 Series:
Night and Nothing #1
Release Date: 24 June, 2014
Publisher:
Harper Collins
Genre
: Young Adult/Fantasy/Paranormal/Fairy Tales, Folk Tales, Legends & Mythology
Edition: Audiobook
Review Written: 23 September, 2017
Summary:
Combining the sorcery of The Night Circus with the malefic suspense of A Secret History, Thorn Jack is a spectacular, modern retelling of the ancient Scottish ballad, Tam Lin—a beguiling fusion of love, fantasy, and myth that echoes the imaginative artistry of the works of Neil Gaiman, Cassandra Clare, and Melissa Marr.
In the wake of her older sister's suicide, Finn Sullivan and her father move to a quaint town in upstate New York. Populated with socialites, hippies, and dramatic artists, every corner of this new place holds bright possibilities—and dark enigmas, including the devastatingly attractive Jack Fata, scion of one of the town's most powerful families.
As she begins to settle in, Finn discovers that beneath its pretty, placid surface, the town and its denizens—especially the Fata family—wield an irresistible charm and dangerous power, a tempting and terrifying blend of good and evil, magic and mystery, that holds dangerous consequences for an innocent and curious girl like Finn.
To free herself and save her beloved Jack, Finn must confront the fearsome Fata family . . . a battle that will lead to shocking secrets about her sister's death.
See more at HarperCollins's website.
Thorn Jack
is a masterful retelling of the story of Tam Lin, at least at a glance. Set in upstate New York, the novel mostly follows Finn - a girl who's lost both mother and sister to mental instability. Now, Finn and her father are trying to make a new life for themselves in her father's childhood home. With the help of her new friends Silvie and Christie, Finn attempts to fit into the small-town mentality of Fair Hollow - which would work if she hadn't already been marked by a Fata queen as a sacrifice.
Every 100 years, the Fatas have to make a sacrifice to the god of death to ensure he overlooks them in their long lives. For years, everyone in Fair Hollow who knows about them believes their sacrifice to be Nathan Clare, a young man who's been a part of the "family" of Fatas for as long as anyone can remember. Things are never really how they seem with the Fatas though, and soon enough Finn and her friends are pulled into the enchanting world of the faeries and demons after Finn meets Jack at an annual party. From there, her world seems to shift as she finds her sister's journal filled with fantastical stories and entries about creatures Finn's convinced can't be real. And yet, they are.
In the month leading up to Halloween, Finn gets swept up into Jack's charming influence, Reiko's fury, and a plot that might explain exactly why her sister died. Seeking closure and love, Finn is desperate to save her friends and Jack before it's too late. But can she even save herself? Finn's journey will lead her into a place she never thought she knew, risking everything she has left. Harbor's novel is well researched, blending familiar mythology with a contemporary flair. The novel does hold a bit of a twist at the end and is definitely well worth the time spent listening or reading it.