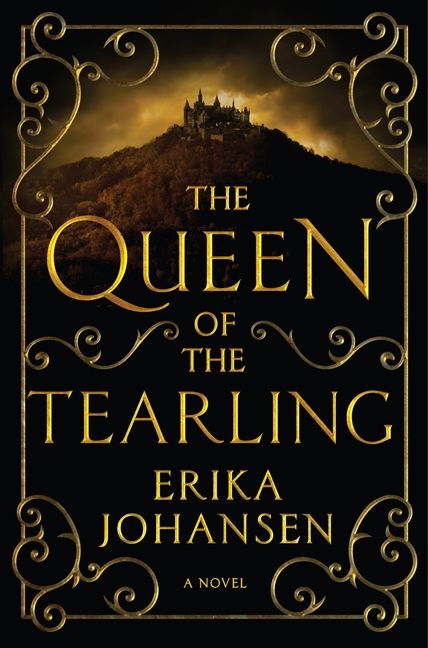 Series:
Queen of the Tearling #1
Release Date: 8 July, 2014
Publisher:
HarperCollins Publishers
Genre
: Young Adult/Epic Fantasy/Coming of Age
Edition: Audiobook/Hardback
Review Written: 19 August, 2017 
Summary:
Magic, adventure, mystery, and romance combine in this epic debut in which a young princess must reclaim her dead mother's throne, learn to be a ruler—and defeat the Red Queen, a powerful and malevolent sorceress determined to destroy her.
On her nineteenth birthday, Princess Kelsea Raleigh Glynn, raised in exile, sets out on a perilous journey back to the castle of her birth to ascend her rightful throne. Plain and serious, a girl who loves books and learning, Kelsea bears little resemblance to her mother, the vain and frivolous Queen Elyssa. But though she may be inexperienced and sheltered, Kelsea is not defenseless: Around her neck hangs the Tearling sapphire, a jewel of immense magical power; and accompanying her is the Queen's Guard, a cadre of brave knights led by the enigmatic and dedicated Lazarus. Kelsea will need them all to survive a cabal of enemies who will use every weapon—from crimson-caped assassins to the darkest blood magic—to prevent her from wearing the crown.
For Full Description and more information, please check out the HarperCollins website.